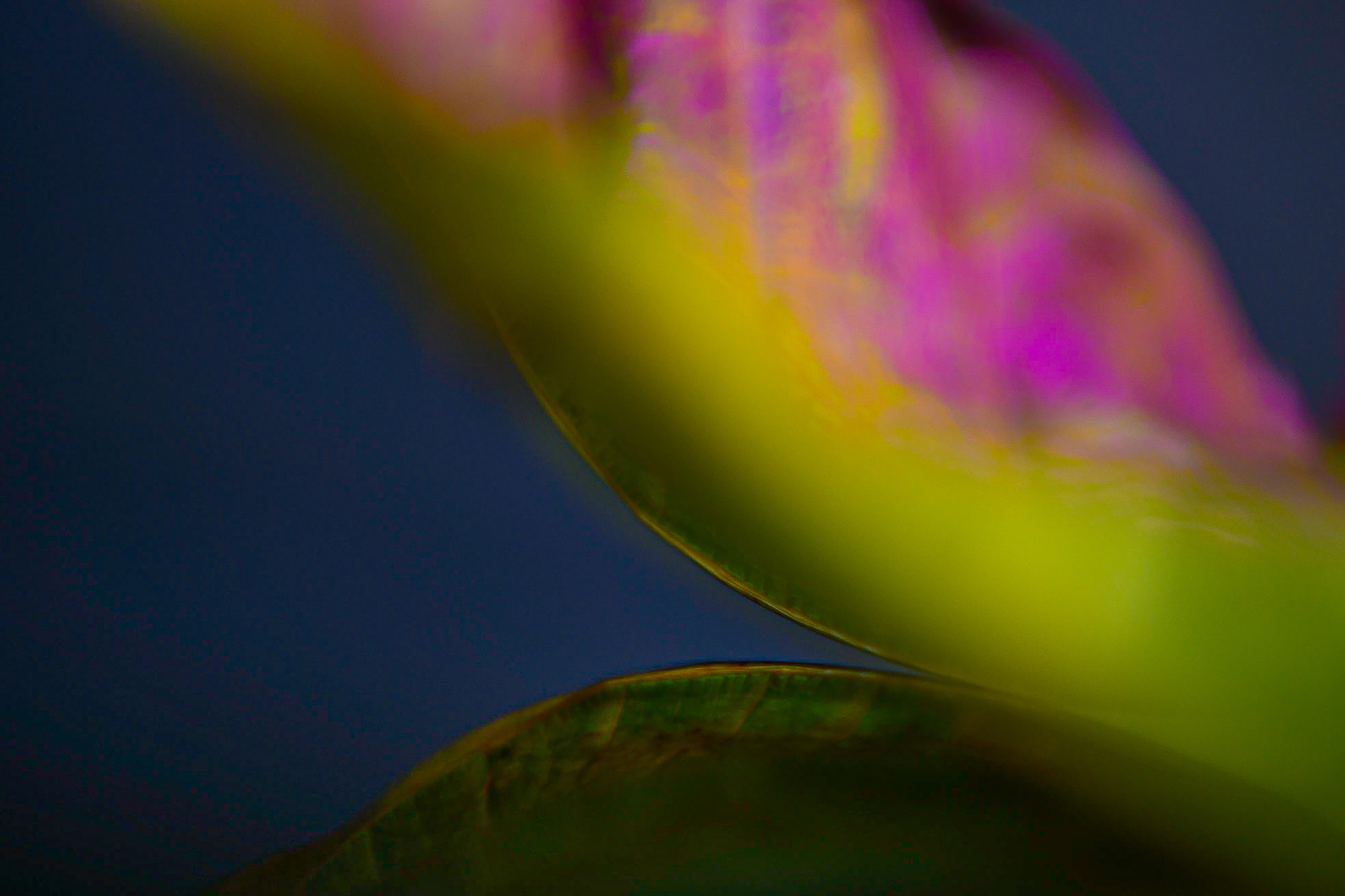 Upon finding a leaf fallen from grace on her studio floor, Megan Mickael committed to honor its expired beauty.
Soaking it in yellow ink for days gave birth to an unidentifiable hue. In love & fascinated by the unimagined depth of color & beauty Megan kept manipulating my fallen fig.
Using oil pastel, Megan colored veins & depleted tissue. Liberating it from a conformity in life & giving it life after death. She melted the pastel with heat, giving the color texture & glorious sheen.
Conscious of the transformation an adjustment would create Megan sought to expose movement & energy within these stills. Demonstrating strength & weakness through focus & color. Exploring revolution created by a subject's relationship with the frame of her lens.